BIENVENIDOS AL HOTEL CASA DEL PROFESOR
WELCOME TO THE TEACHER´S HOUSE HOTEL
Premio al Servicio Sobresaliente
2017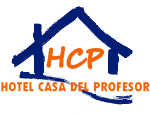 Construido originalmente sobre una una típica casona de estilo georgiano iquiqueño del siglo XIX, el Hotel Casa del Profesor arrancó su andadura en el año 1995, poco tiempo despues de un viaje a Santiago de Chile de su propietaria (Anita Flores Zúñiga). Ella, profesora de profesion, se alojó, como era habitual en su profesión, en la Casa del Maestro de Santiago. Sus compañeros de alojamiento y colegas de profesión le comentaron sus deseos de viajar a conocer Iquique, y la posibilidad de alojarse en la Casa del Profesor de esa ciudad. Tal centro no existia en aquella época en Iquique. Así que a su regreso decidió embarcarse en esa aventura comercial y crearlo. Desde entonces, ha sido el alojamiento favorito de los profesionales de la educación de paso por Iquique. Pero además, y curiosamente, en estos momentos la gran mayoria de su clientela la forman ciudadanos extranjeros provenientes de todas las partes del mundo.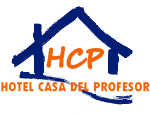 Originally built on a typical house of iquiqueño Georgian style from the nineteenth century, the Teacher´s House Hotel started this project in 1995, shortly after a trip ofits owner (Anita Flores Zuniga) to Santiago de Chile . She, a teacher by profession, stayed, as usually in her profession, in Casa del Profesor in Santiago. Her fellow accommodation and professional colleagues discussed their desire to travel to Iquique, and the possibility of staying in Casa del Profesor of that city. Such a place did not exist at that time in Iquique, so that on her return she decided to embark on this business adventure and create it. Since then, it has been a favorite accomodation of teachers staying in Iquique. Moreover and interestingly, at present the vast majority of their guests are foreigners from all over the world.

ADELANTE, ECHEN UN VISTAZO
COME IN, TAKE A LOOK
INFORMATION AND SERVICES
DONDE ESTAMOS, COMO LLEGAR, Y QUE ENCONTRARA AL LLEGAR
WHERE WE ARE, HOW TO GET THERE, AND WHAT YOU WILL FIND THERE
En pleno centro de la ciudad, y a sólo dos cuadras de la Plaza Prat, se encuentra el Hotel Casa del Profesor. Se trata de un hotel boutique con capacidad para alojar cómodamente a cuarenta huespedes en habitaciones equipadas con TV por cable, conexión WiFi y agua caliente por energia solar. Donde podrá disfrutar de la hospitalidad tipica de esta ciudad en un ambiente cálido y familiar. Aunque se trata de un alojamiento plurinacional, no podemos dejar de resaltar que esta casa, de estilo típicamente georgiano, ha sido desde hace años el alojamiento preferido de los profesionales de la educacion de paso por Iquique, dado que son recibidos y atendidos por un colega de profesión. Podra escojer entre habitaciones individuales, matrimoniales, dobles y triples. Existe una pequeña zona clasica, para amantes del antiguo estilo georgiano, y una zona moderna y funcional. Pero ambas completamente equipadas y disponiendo de identicos servicios. Disponemos ademas de estacionamiento,servicio y de un precioso jardín en la parte trasera, donde disfrutar del desayuno, o simplemente relajarse, leer, tomar el sol, o revisar su correo por internet. Disponemos también de una oficina de informacion y viajes, donde podran contratar tours por el desierto, o cursos de parapente.
In the heart of the city, just two blocks from the Plaza Prat, is the Hotel Casa del Profesor. This is a boutique hotel with capacity to comfortably accommodate forty guests in rooms equipped with cable TV, WiFi and hot water by solar energy. Where you can enjoy the typical hospitality of this city in a warm and friendly atmosphere. Although this is a plurinational accommodation, we can not overemphasize that this house, in typical Georgian style, has been for years the preferred accommodation of education professionals passing through Iquique, as they are received and treated by a colleague professional. You may choose between single, matrimonial, double or triple rooms. There is a small classic area for lovers of old Georgian and modern and functional area. But both fully equipped and having identical services. We also have parking, and a beautiful garden in the back where you can enjoy breakfast, or just relax, read, sunbathe, or check your mails online. We also have an information and travel office, where tourists can hire desert tours or paragliding courses.
PRECIOS HABITACIONES (*) / ROOM PRICES (*)
---
+56 57 2314475
Habitaciones y Tarifas / Rooms and Rates
| | | |
| --- | --- | --- |
| Habitacion / Room | Sector Moderno / Modern Sector | Sector Premium / Premium Sector |
| Single | $ 30.000 | $ 35.000 |
| Matrimonial | $ 35.000 | $ 42.000 |
| Triple | $ 45.000 | $ 47.000 |
| Cuadruple | | $ 52.000 |
SERVICIOS DEL HOTEL / HOTEL SERVICES
---
Estacionamiento | Parking

Estacionamiento cubierto anexo al hotel

Covered parking attached to the hotel

WiFi

WiFi en todas las instalaciones del hotel

WiFi in all hotel facilities

Cable TV

Television por cable en todas las habitaciones

Cable TV in all rooms

Parapente | Paragliding

Cursos de parapente en una ubicacion privilegiada

Paragliding courses in a prime location

Agua caliente por energia solar | Hot water by solar energy

Comprometidos con el medio ambiente

Committed to the environment

Tours turisticos | Tourist Tours

Recorridos guiados por un entorno diferente y unico

Guided tours by a different and unique environment